Self-adhesive Vinyl Floors do not need glue and grouting for leaks, they simply lean on the support, they are immediately walkable and totally reversible.
Places open to the public are subject to heavy traffic of people and often also of machinery such as electric trolleys, pallet trucks, etc.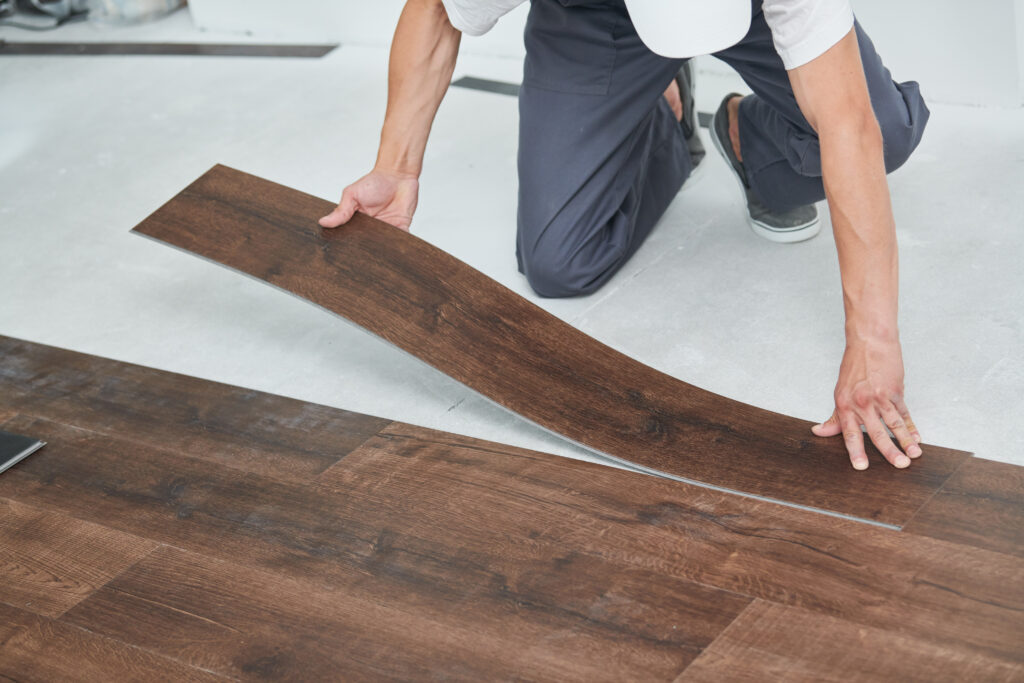 To withstand the stresses due to the prolonged transit typical of these places, the flooring must be characterized by high strength, non-slip and non-slip safety, but also must last over time and require low maintenance.
Among the different floors suitable for these contexts are the self-laying floors also known by the term self-laying; as can be seen from the name, they are applied without the aid of any mechanical fixing or glue.
There are various types of self-laying floors on the market, which in turn respond to various installation and contextualization needs, such as:
- self-laying floors in plastic, PVC;
- self-laying vinyl floors, LVT;
- self-laying ceramic floors;
- self-laying metal floors.
Self-adhesive PVC and LVT floors
Peel and Stick PVC and LVT floors belong to the family of resilient floors, and as such are characterized by continuity, elasticity, workability, impermeability, durability and reduced thickness.
Elasticity, the characteristic by definition of resilient materials, is the ability of the material to deform, if stressed, and then return to its original shape. For this reason, self-adhesive PVC and LVT floors are also widely used in industrial contexts.
In fact, self-laying PVC and LVT floors are in turn divided into:
- Self-laying decorative floors: for residential use or used as spaces for sale. Generally produced in staves or planks with stone effect, wood (declined in various essences), fabric and marble. They have a thickness of about 4/5 mm.
- Technical self-adhesive floors: particularly suitable for workshops, garages, industrial factories, fitness rooms, weight rooms, etc. Produced in tile size 50 x 50cm, with "puzzle" joints. They have a thickness of about 6/7 mm.
Self-adhesive PVC and LVT floors have the additional characteristics of anti-trauma floors, so in addition to the sales, industry and trade sectors, they are suitable for the healthcare, education, but also for professional and residential use.